December that is. :) Here are a few more of my December daily photos. I actually need to fill in a few - but have some great ideas to use. I know I had some great things happen on a couple of the days that I missed!
Red Velvet for my birthday...
our tree. And... that's the closest thing you'll see to snow around here! No matter what time of year it is!
Hope you're enjoying a wonderful time with your family and friends for the holidays!
Don't forget the holiday sale going on at FPD!
Some of my faves are up for just $1.35!! :) Paper packs, alphas - all kinds of yummy! You can check it out
here
.
Gearing up for this: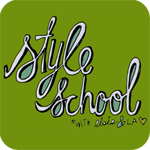 Yes. I'm putting myself through a sort of "creative cleanse" if you will, in the new year. Getting ready for some great things! :)
Working on this:
Goal setting is a great thing. So necessary. Will be sharing the complete book soon! Night! I'm enjoying a chilly evening here. They are so few...